Our goal is to provide a seamless, start-to-finish platform with one point of contact – one responsible party. As a result your risk, time and effort are minimized.
We offer full service design/build project and construction management services to residential and commercial owners, such as tenant build-outs and capital improvements. We can work directly with the owner/tenant or through the property manager, either way; we'll manage the entire project from start to finish.
By taking the separate tasks of budgeting, design and construction and delivering one streamlined package we transform your goals into detailed plans and specifications, clearly defining the project before the first nail is driven.
You will be guided through the design, material selection and engineering processes, all tailored to stay within an agreed upon budget. Construction begins as soon as your design is complete. Our process of detailed planning and organization is key to the success of your project of new construction and critical to maintaining costs within your budget.
We pay all sub-contractors directly, always providing one point of contact and one invoice for everything. You will never be charged an administration fee or a fee for time spent collecting and evaluating estimates from sub-contractors.
Capital Improvements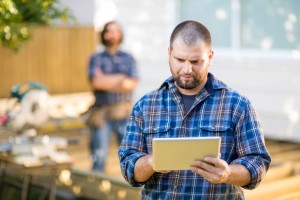 Investing in capital improvement projects maintains the longevity of your property – perhaps one of the largest investments you may ever make. This is why letting Pinpoint handle the arrangement and supervision of capital improvements may very well be the one of the best investments you ever make. We will not only create improvement programs for the present, but help prepare for the future as well.
From start to finish, you can rely on Pinpoint to deliver fresh, innovated designs, quality workmanship and personalized project oversight to ensure that each job is well managed down to the last detail.
Tenant Build-outs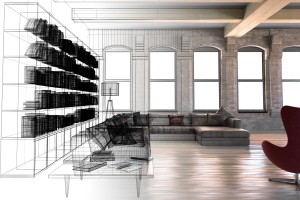 Your business needs are our top priority, and that goes beyond just space and design needs. We understand that in order to start making money, you need to be able to start operating in your new commercial building as soon as possible.
We will use our experience to help provide you with the information you need to make educated decisions throughout the design and construction process. Getting us involved early in the process can help you establish realistic expectations (budget, design features, time line, etc.) while helping you avoid the common tenant mistakes at a reasonable cost.
From demolition to final inspection, our experienced contractors will work with you to turn the vacant commercial space you want into the expertly designed space you need.
Why Pinpoint?
If you're comparing contractors in the London and surrounding area, we understand how challenging this decision can be. To help make this process easier for you, we've listed below some of the unique advantages we offer our clients.
Your cost does not change from the quoted amount unless you make changes or we find any hidden conditions.
If you hire us for the design, we will cover the costs of any design deficiencies.
We provide full-time project managers to supervise your job, carefully control the schedule and ensure the quality of work.
All correspondence, financial issues and schedule information is in writing.
All projects are kept "broom clean" until the final "white glove" inspection upon completion of the project.
When you sign a contract, you are provided with a written schedule and appraised on the status in weekly meetings that are attended by the project manager and the owner.
All billings will be presented to you in a format that is easy to understand. After a 20% deposit, you never pay for work until it is completed.
Every job is covered by our $2 million general liability policy.
We provide a one-year material and labor warranty, a two-year mechanical, electrical, and plumbing warranty.
Trust Pinpoint Property Management to take care of your project and construction needs
Pinpoint Property Management is fully insured and has WSIB for your protection and is a member of the Better Business Bureau. Emergency 24 Hour / 7 Day Service is available. In the event of an untimely problem, you can contact us anytime day or night to respond immediately.